Precision, care and detailed techniques of wood flooring installation are major parts of getting the end result you want to achieve, and we offer just that. We take pride not only in our extremely meticulous installation that sets us apart for its high standards, but as well in our finely crafted floors and personal care it takes for each client and order.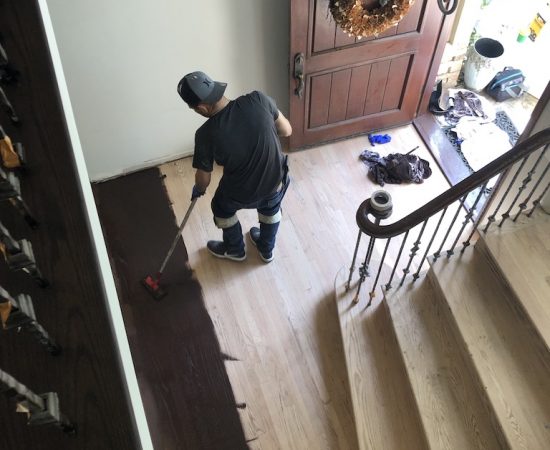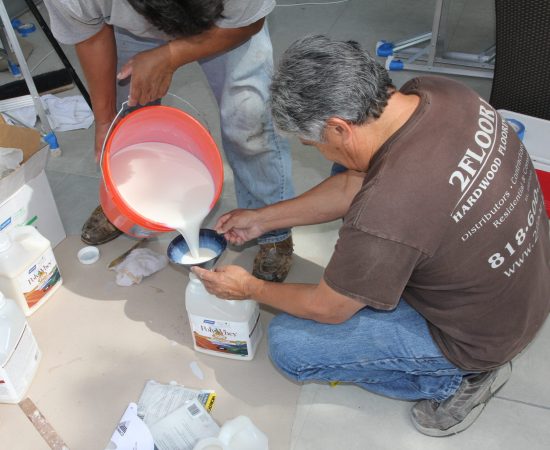 Sanding / Staining / Refinishing
Compared to installation of new flooring, sanding/staining and finishing of existing flooring is an art all by itself. Flooring restoration can result in an amazingly refreshed looking floor that can transform the existing floor to a completely different and revived floor.
Subfloor / Preparation / Demo
Like anything else in life, in order to build something right it has to start with strong foundation – subfloor. We demo existing floors, and as well build/level the subfloor/slab per need. After that, we follow with installation of sound reducing underlayment per spec and requirement of the individual project.  
Whether parquet flooring or hand distressed plank, custom color blends or multi process applications, we have the knowledge, experience and means to craft and install the floor you envision for your space by utilizing the latest trends and products in the industry.